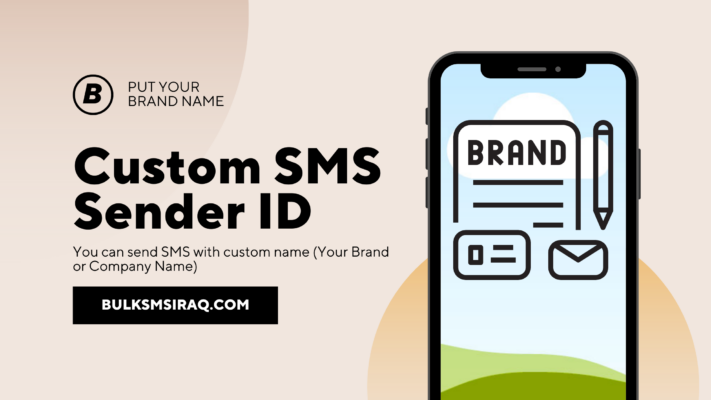 Introduction
SMS Sender ID is a unique identifier that allows businesses to send and receive text messages. It helps marketers to differentiate their messages from other sources and increase customer engagement. It also allows customers to recognize the sender of the message and build trust with them. With SMS Sender ID, marketers can easily track customer interactions, create targeted campaigns, and measure the effectiveness of their campaigns. Furthermore, it helps marketers to reach out to a wider audience with personalized messages that are tailored specifically for each customer.
Alphanumeric Sender IDs are a type of sender ID that can be used when sending SMS messages. Instead of a phone number, an alphanumeric sender ID allows the sender to use a combination of letters and numbers, such as a company name or brand, as the sender ID. This can make the SMS appear more personalized and can be useful for branding or marketing purposes. However, not all countries and mobile networks support alphanumeric sender IDs, so it's important to check compatibility before using one.
Length of Sender ID
An alphanumeric sender ID of up to 11 characters can be used for sending messages to all supported countries where pre-registration is not required. To use an alphanumeric sender ID for sending messages, input your ID in the From parameter of your API request.
Why Does a Customized Sender ID Increase Open Rates for Text Messages?
Text messaging has become an increasingly popular way to communicate with customers. But, if you want to ensure that your message reaches the right person, it's important to have a customized sender ID. A customized sender ID can help increase open rates for text messages because it allows recipients to easily recognize who is sending them the message. It also helps create trust and familiarity with the sender, as they can quickly identify who is contacting them and why. Additionally, a customized sender ID gives businesses more control over their messaging campaigns, as they can tailor their messages according to specific needs and goals. By utilizing a customized sender ID for text messages, businesses can ensure that their messages are reaching the right people in an effective manner.
How to Leverage the Benefits of an SMS Sender ID for Your Business
An SMS sender ID is a powerful tool that can help businesses increase customer engagement, optimize their SMS campaigns, and build brand recognition. By leveraging the benefits of an SMS sender ID, businesses can easily create a personalized experience for their customers while increasing the effectiveness of their marketing campaigns.
With an SMS sender ID, businesses can customize the messages they send to customers and create a more personalized experience. Additionally, they can also use it to track customer engagement and optimize their campaigns accordingly. Furthermore, by using a custom sender ID, businesses can improve brand recognition in the marketplace and ensure that their messages are seen by more people.
SMS Sender ID is a powerful tool that businesses can use to increase customer engagement and build trust with their customers. It allows businesses to send personalized messages to their customers, which can lead to increased sales and improved customer loyalty. With an SMS Sender ID, businesses can improve their communication with customers by providing them with relevant messages that are tailored to their needs. Furthermore, this tool can be used to track the performance of campaigns, which helps businesses optimize their strategies for maximum effectiveness. By leveraging the benefits of an SMS Sender ID, businesses can increase customer engagement and build trust with their customers.
Why Your Business Needs a Unique SMS Sender ID and How It Can Benefit Your Company
If you want to create a unique and brand-aligned SMS sender ID, it's important to register your sender ID first. You can then personalize and customize your SMS sender ID by adding a prefix or suffix that reflects your business' branding. BulkSMSIraq.Com help companies to register their SMS sender ID locally in Iraq and Internationally.
With Bulk SMS Iraq (BulkSMSIraq.com) you can register your custom SMS Sender ID in Iraq and Globally. Registration will prevent blocking from many operators.