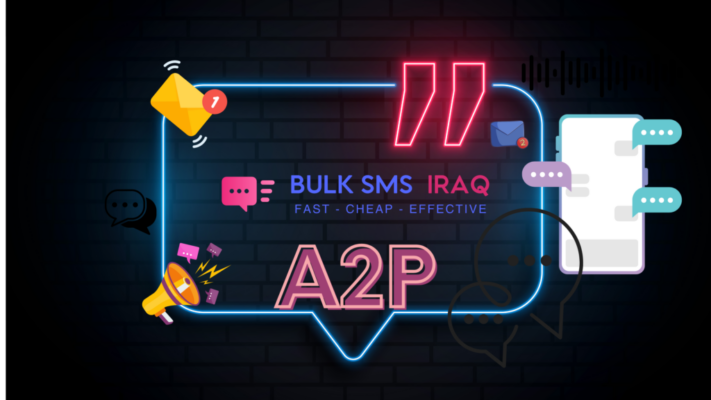 In today's digital age, businesses need to stay up-to-date with the latest advancements in technology. But one of the most important tools that a business needs is an effective and reliable communication system. A2P (Application-to-Person) messaging is a type of communication system that allows businesses to send messages directly to consumers or employees in real time. This is done through SMS, MMS, email, push notifications and other methods. In this blog post, we will discuss the basics of A2P messaging and explore how it can be used to improve customer engagement and increase ROI for businesses.
What is A2P Messaging?
A2P messaging, or application-to-person messaging, is a type of communication between businesses and customers that uses SMS messaging. A2P messages are typically sent from a short code or long code phone number, and can be used for things like marketing campaigns, appointment reminders, notifications, and more.
A2P messaging is an important tool for businesses because it allows them to reach a large number of people quickly and easily. It's also a very effective way to communicate with customers because it's a channel that they are already familiar with and use on a daily basis.
If you're considering using A2P messaging for your business, there are a few things you should keep in mind. First, you'll need to make sure that you have permission from the customer to send them SMS messages. Second, you'll need to choose a reliable A2P messaging provider that can deliver your messages quickly and efficiently. And lastly, you'll want to create messages that are clear and concise so that your customers will actually read them.
Benefits of A2P Messaging for Businesses
There are many benefits of using A2P messaging for businesses. It can help businesses save time and money, increase sales and customer engagement, and improve customer service.
A2P messaging can help businesses save time by automating the process of sending and receiving messages. This can free up employees to focus on other tasks. In addition, it can help businesses save money by reducing the need for staff to manually send and receive messages.
A2P messaging can also help businesses increase sales by allowing them to reach more customers with their marketing messages. Additionally, it can improve customer engagement by providing a more immediate way to communicate with customers. Finally, it can improve customer service by providing a more efficient way to respond to customer inquiries.
How to Implement A2P Messaging
A2P messaging, or application-to-person messaging, is a type of communication where businesses send messages to customers through an application. This can be done through SMS, MMS, or push notifications. A2P messaging can be used for a variety of purposes such as customer service, appointment reminders, marketing campaigns, and more.
There are a few things to keep in mind when implementing A2P messaging:
1. Make sure you have the right tools in place. You'll need a way to send messages (such as an BulkSMSIraq.Com's SMS Gateway) and a way to track results (such as analytics).
2. Get permission from your customers before sending them any messages. This includes getting their opt-in for marketing messages.
3. Segment your audience so you're sending the right message to the right people at the right time. This will help ensure higher engagement rates.
4. Test your messages before sending them out to a large group of people. This will help you catch any errors and make sure your message is clear.
5. Keep track of your results so you can see what's working and what isn't. This will help you fine-tune your strategy over time.
Conclusion
A2P messaging is a powerful tool for businesses, offering the convenience of automation and quick communication with customers. It can be used to create targeted campaigns, improve customer service response times, and keep your business's lines of communication open 24/7. By leveraging A2P technology and taking advantage of its many benefits, you'll be able to ensure that your organization stands out from the crowd in terms of customer service capabilities and communication reliability.
Bulk SMS Iraq for the first-time in Iraq, and Kurdistan Region, provides all types of A2p messaging such as Bulk SMS, WhatsApp, Viber, MMS, Voice, Email, etc.