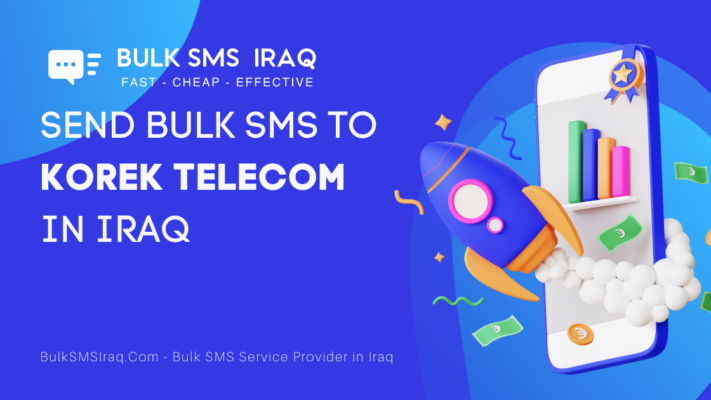 Do you want to send Bulk SMS to Korek Telecom in Iraq?
Our Bulk SMS service allows you to easily send large numbers of SMS messages to Korek Telecom numbers in Iraq. Using our service, you can reach a wide audience quickly and efficiently, making it perfect for businesses, organizations, and individuals that need to send bulk SMS messages.
To start sending Bulk SMS, you will need to sign up for an account on BulkSMSiraq.com. Once you have an account, you can purchase SMS credits, which are used to pay for the messages you send.
Sending Bulk SMS is easy and straightforward. You can send messages one by one or upload a list of phone numbers and messages in a CSV file to be sent at once. You can also use our API to integrate your application with our service to send SMS automatically.
Our service also provides detailed statistics and delivery reports, allowing you to track the status of your messages and monitor the performance of your SMS campaigns.
We use the latest technology and best practices to ensure that your messages are delivered quickly and reliably. Our service is also fully compliant with all relevant laws and regulations.
In addition, our customer support team is available 24/7 to assist you with any questions or issues you may have.
Overall, our Bulk SMS service is a reliable and efficient way to send large numbers of SMS messages to Korek Telecom numbers in Iraq. Whether you need to reach a wide audience quickly or send targeted messages to specific groups, our service can help you achieve your goals.